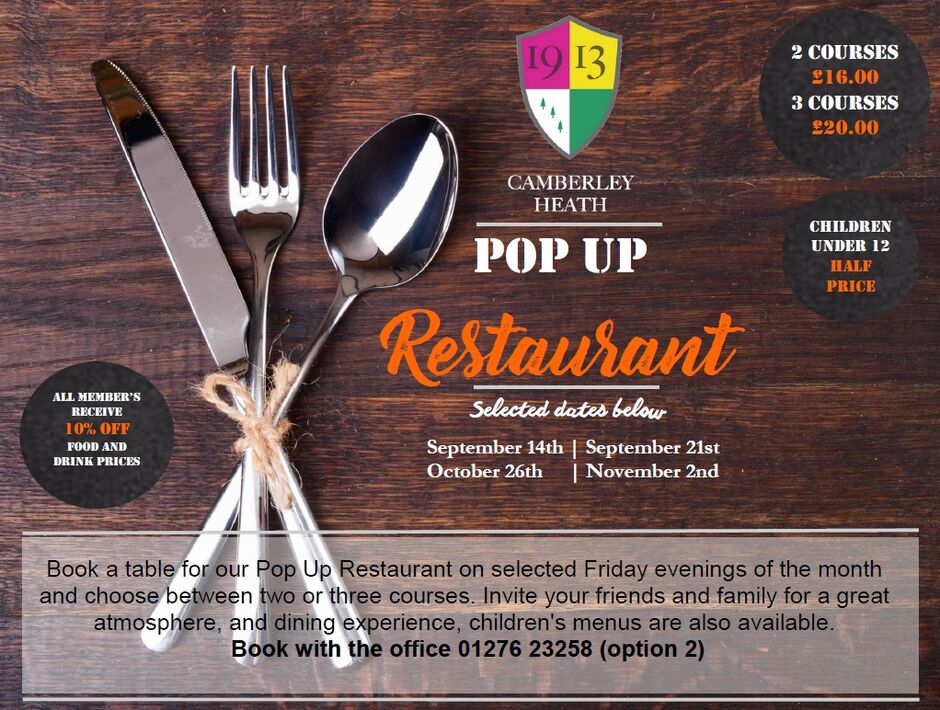 ​
Friday September 14th Menu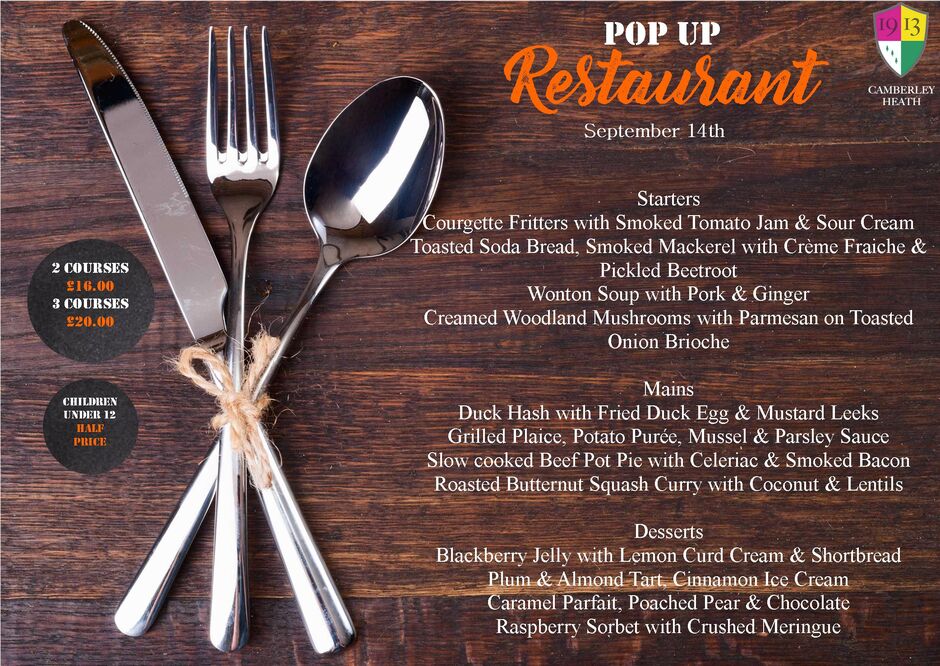 Join us in our clubhouse for a bite to eat in the Presidents Bar, or perhaps treat yourself with family to a hearty 3 Course Sunday Carvery Lunch.
Everyone is Welcome to book.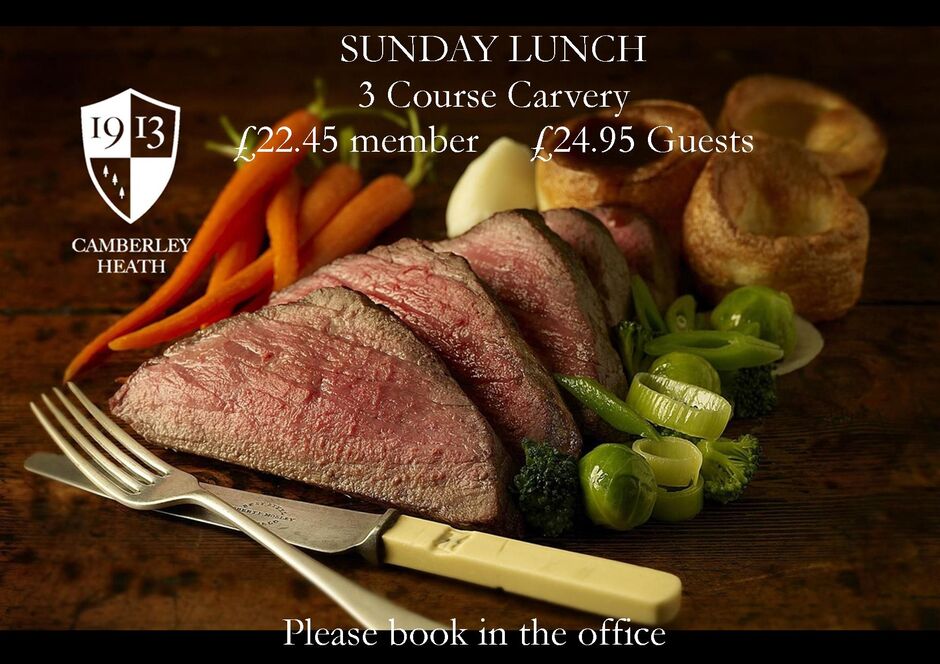 Dine in our Presidents Bar open from 7.30am, join us for hearty home cooked breakfast/lunch or perhaps pop up for a drink. We are open to all including non members and only request that as our guests you comply with our
smart casual dress code.
To make your booking please call the office on (01276) 23258 or email info@camberleyheathgolfclub.co.uk.
If you are celebrating a special event and will have a group larger than 15, private rooms are available for private dining. Please make an enquiry on our Occassions page