Junior Membership
join our club for regular competitions and member benefits
Here at Camberley Heath our Juniors section is always growing. Currently, in our Juniors section we have over 30 members who play full golf over 18 holes regularly at various levels and others who join us to improve their golf to a competitive level.
We hold internal competitions every Sunday for all of our Juniors to participate in. Camberley Heath's Juniors can also sign up online or turn up for roll ups during school holiday times (except for Saturday and Sunday Mornings).
The Levels Range From:
| | |
| --- | --- |
| Start Up | For all ages taking up the game for the first time through lessons. |
| Intermediates | Who play with an adult over 10 holes, so that they can develop a confidence in their ability before playing a full round of golf. We monitor these Juniors and advise them when it is suitable for them to progress to the Full Junior Stage. |
| Under 14s | Who play internal competitions (including some that are for men, ladies and juniors – with each having their own section, and being board events) and who play in the Surrey Rookie League. We have been quarter finalists every year we have entered this competition and presently hold the Trophy. |
| Under 18s | Who play in the Guildford & District League (which includes clubs such as Burhill, West Hill, West Byfleet, Farnham and Bramley), The Surrey KO Christies Cup, The Stags Trophy KO Competition (which includes clubs such as North Hants and Stoke Park) and The Under 18s Rookie League (which includes clubs such as Wentworth and Cuddington). |
Juniors Under 10 Handicap can play in all the adult competitions (including the Club Championship) and can play with the adults on both Saturday and Sunday mornings.
​Our aim is to give all of our Juniors every opportunity to develop their golf skills, while being aware of the etiquettes and sportsmanship involved in this sport.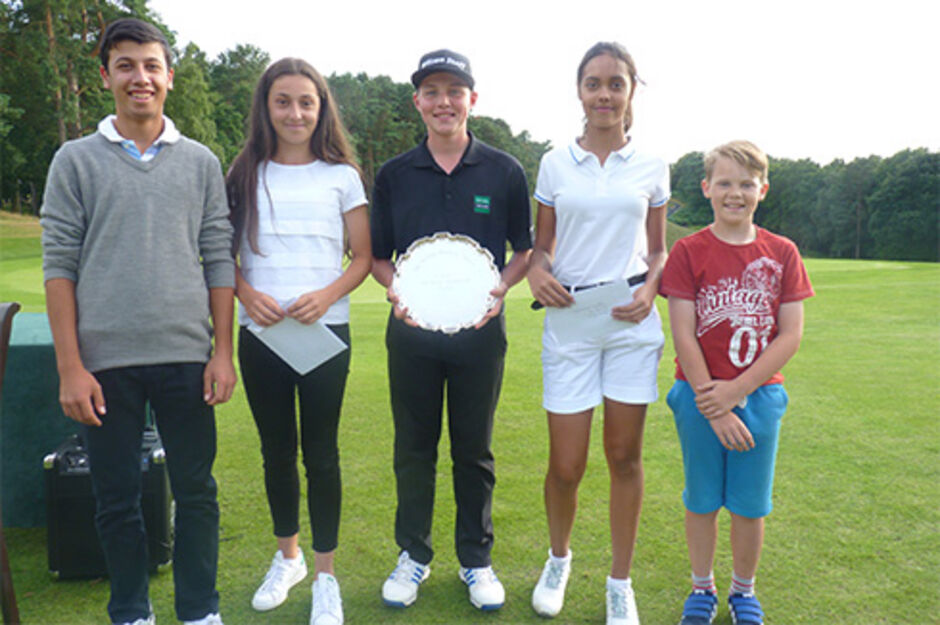 ​
​
Find Out More
or call
01276 23258